SPACES ON WHEELS
Exploring a driverless future with Space10 for IKEA

A playful research project in collaboration with IKEA's Future-Living Lab Space10. Spaces on Wheels challenges the traditional idea of the car and explores how we can re-purpose it to create a more fulfilling life on wheels. Fully autonomous vehicles won't simply be a form of transport. "Because we won't have to worry about driving, vehicle interiors can expand to a point where we stop thinking of them as vehicles."

In the future of mobility, the car will no longer be just a way to get people and goods from A to B. Ultimately, Spaces on Wheels invites more people to envision the profound paradigm shift the development of self-driving cars could have on our everyday lives



OFFICE: FLEXIBLE WORKSPACE

In congested cities, an average person driving to work spends 75 minutes commuting. About 30 of those minutes are lost to congestion. This means that over 32 years, the driver will have spent two years stuck in traffic.
Office on Wheels, on the other hand, helps people reclaim some of that lost time—whether they want to get a head start on the day's work to free up time for later or get an early meeting in with colleagues.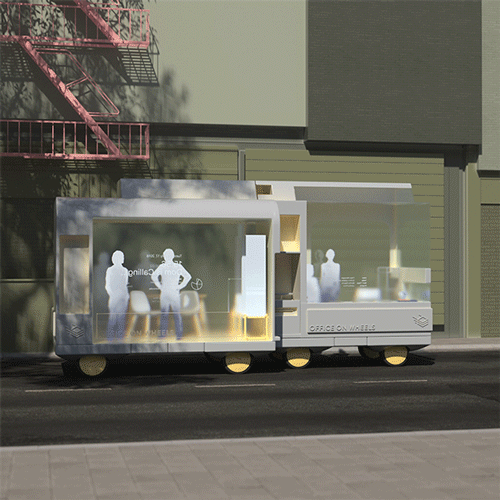 CAFE: COFFEE ON THE GO

Studies show that the quality of people's relationships directly influences how happy they are. But in hectic, urban lives, people often have limited time to socialise; it's also been found that the older people get, the less time they spend with friends.

Enter Cafe on Wheels—a mobile space which enables people to catch up with a friend over a coffee when they need to keep moving on a busy day.

FARM: FRESH DELIVERY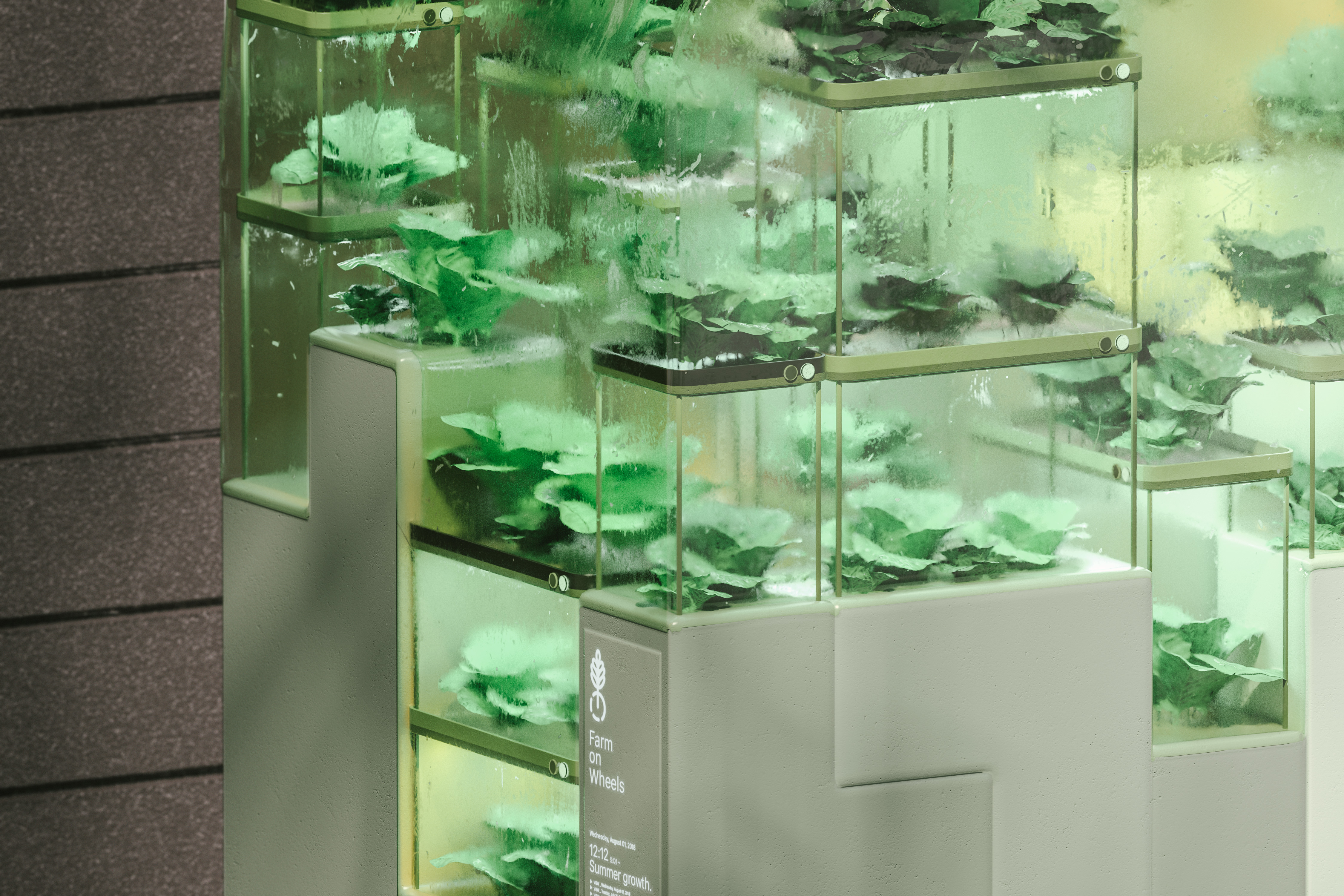 Especially for people in low-income communities, difficulty getting to a store or market that sells fresh, healthy food is a significant barrier to local food access.
In contrast, Farm on Wheels brings local food to people wherever they are, all while enabling local farmers to expand their businesses.
HEALTHCARE: MOBILE TREATMENT
Transportation difficulties are one of the three major barriers curbing access to healthcare, especially for low-income communities. It's known as 'the last mile' problem: health solutions tend to make it as far as medical outposts—but won't reach end users.
Healthcare on Wheels solves 'the last mile' problem by getting medical professionals to visit people in need, not the other way around.
PLAY: AR JOYRIDE
Augmented reality is set to revolutionise the gaming industry and become the next big educatio
nal platform. As the technology advances, it'll increasingly play a role in autonomous vehicles by providing real-time content for the passenger that's intimately tied to the vehicle's surroundings.
In Play on Wheels, augmented reality windows enable people to try a new game in AR as they travel, or experience educational content that responds to and reflects their surrounds.
HOTEL: URBAN SLEEPOVER
More people are traveling than ever before. But air travel raises individual carbon footprints faster and higher than any other activity; in fact, the aviation sector is responsible for an estimated 4.9 percent of all human-made global warming.
In contrast, Hotel on Wheels is an electric vehicle powered by clean energy which contains all the perks of a traditional hotel room. It takes people to their destinations while they're getting their shut-eye and enables them to reduce their carbon footprints.
SHOP: POP-UP STORE
While brick and mortar stores enable retailers to connect with many people, some don't live close enough to retail locations to go there that often. And although online shopping typically lets people buy, it doesn't really let them shop—which is where Shop on Wheels comes in. Shop on Wheels will come to people wherever they are—letting them try, buy and explore on their own terms.

UNIVERSAL STANDARD - A MODULAR SYSTEM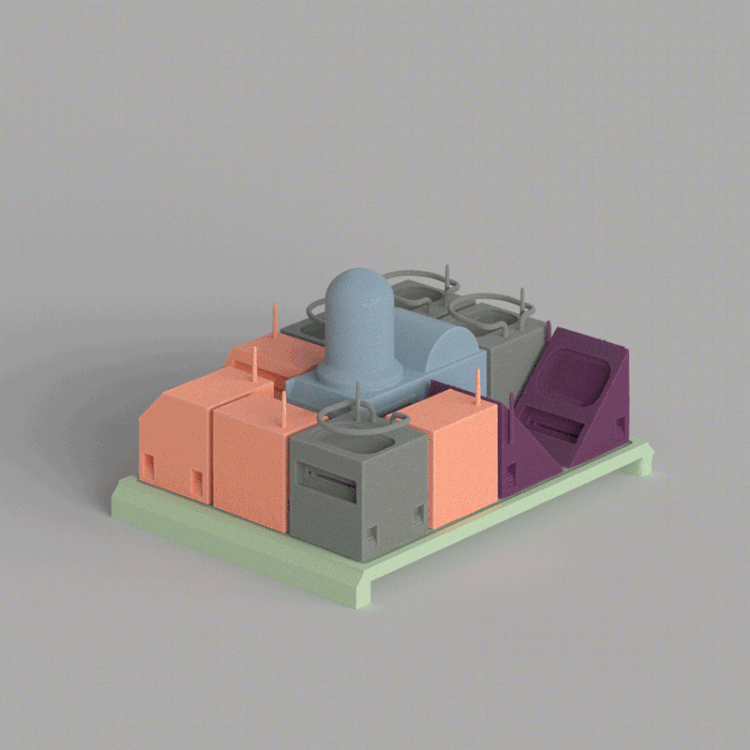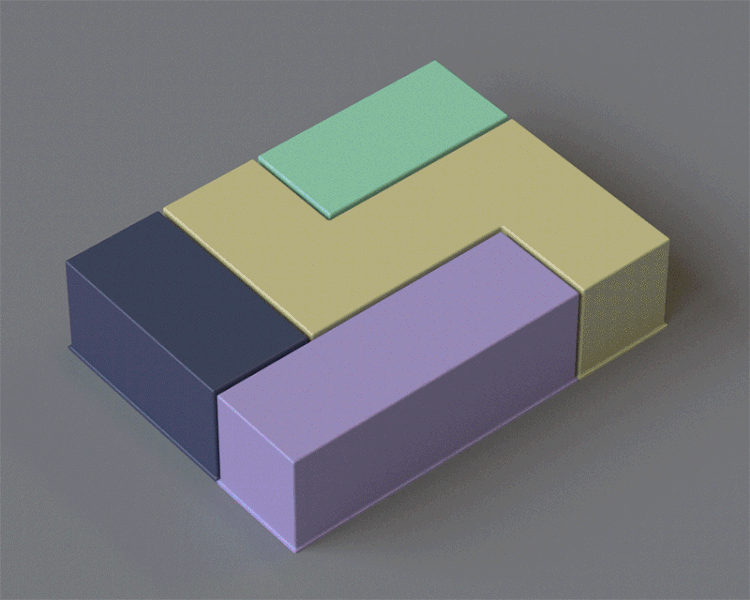 ENVIRONMENT DESIGN: ARCHITEXTURES
DEVELOPMENT



Here is what Space10 wrote about the process